Dec 15, 2020 | Meet A Mom from The Stamford Local Mom's Network by Adam Levy
Meet Liz!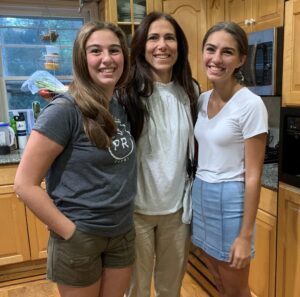 How many kids do you have and what are their ages?
I have two amazing teen girls ages 14 and 16.
What are your favorite family activities in Stamford?
We love to go to the farmer's markets that pop up around town. We are also a gaming family and love the Escape rooms. During COVID, we found a cool outdoor Escape Room called CluedIn – finding geo-clues in downtown Stamford.
Why did you decide to raise your family in Stamford?
I was born and raised in NYC, and I wanted to provide my children with the same gift of growing up in a culturally diverse community. I have not once been disappointed in the breadth of backgrounds in Stamford, and I love what we all bring to the table together as one.
---
---
---
---
Judy's interview with Suzanne Longstreet, Success & Clarity Coach on her Pinkpreneur Podcast
Judith Heft & Associates Receives 2020 Best of Greenwich Award
Greenwich Award Program Honors the Achievement
GREENWICH May 21, 2020 — Judith Heft & Associates has been selected for the 2020 Best of Greenwich Award in the Financial Organizing Consultant category by the Greenwich Award Program.
Each year, the Greenwich Award Program identifies companies that we believe have achieved exceptional marketing success in their local community and business category. These are local companies that enhance the positive image of small business through service to their customers and our community. These exceptional companies help make the Greenwich area a great place to live, work and play.
Various sources of information were gathered and analyzed to choose the winners in each category. The 2020 Greenwich Award Program focuses on quality, not quantity. Winners are determined based on the information gathered both internally by the Greenwich Award Program and data provided by third parties.
About Greenwich Award Program
The Greenwich Award Program is an annual awards program honoring the achievements and accomplishments of local businesses throughout the Greenwich area. Recognition is given to those companies that have shown the ability to use their best practices and implemented programs to generate competitive advantages and long-term value.
The Greenwich Award Program was established to recognize the best of local businesses in our community. Our organization works exclusively with local business owners, trade groups, professional associations and other business advertising and marketing groups. Our mission is to recognize the small business community's contributions to the U.S. economy.
SOURCE: Greenwich Award Program
CONTACT:
Greenwich Award Program
Email: PublicRelations@localbest-ofrecognition.com
URL: http://www.localbest-ofrecognition.com
---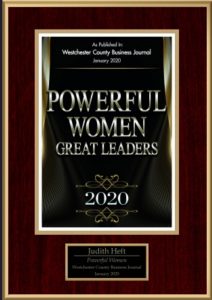 ---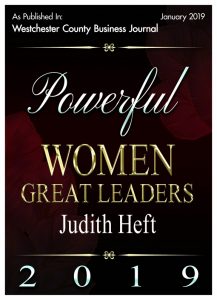 Judy Heft: Time to harvest your assets
December 14, 2020
No one knows better than you how hard you work. And you should be entitled to reap the benefits of your labors. That's why protecting your assets is critical for yourself and your loved ones now and for the long term.  Continue Reading…
---
Judy Heft of Judith Heft & Associates: The Power of Flexibility; How I Was Able To Pivot To A New Exciting Opportunity Because Of The Pandemic
November 21, 2020
The COVID19 pandemic has disrupted all of our lives. But sometimes disruptions can be times of opportunity. Many people's livelihoods have been hurt by the pandemic. But some saw this as an opportune time to take their lives in a new direction.
As a part of this series called "How I Was Able To Pivot To A New Exciting Opportunity Because Of The Pandemic", I had the pleasure of interviewing Judy Heft.  Continue Reading…
---
Judy Heft: Five ways to protect your financial health during the pandemic

Are your savings being impacted by the pandemic? The financial impact of the pandemic coupled with anxieties about staying healthy is weighing on all of us. While we are practicing social distancing, we need to get closer than ever to our financial health and make sure we are prepared for all "what if" scenarios. Here are five tips to stay on top of your finances  Continue Reading…
---
Judy Heft: 10 steps to improve financial health

It's never too late to get your finances order. In fact, summer is a prime time for many to focus on their finances as work tends to ease up. Here are 10 steps to improve your financial health Continue Reading…