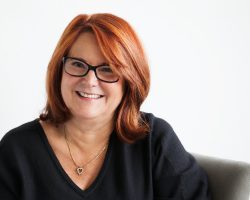 Stamford, CT – (June 29, 2011)
 – Judith Heft was recently named to the Board of Trustees for Senior Services of Stamford. The organization, which has been in operation for over a century, offers financial assistance, counseling and advocacy for senior citizens in Stamford. Judith Heft & Associates recently celebrated its fifteenth year of business as a trusted and valued member of the Stamford financial services community. Judith will be able to offer her proficiency and knowledge to the seniors in need of assistance at the Senior Services of Stamford.
Each member of the Board of Trustees, comprised of community and business leaders in Stamford, provides expertise and experience in their field. Trustees are elected to serve two
consecutive three-year terms. In addition, the trustees also work on various standing committees assisted by former trustees who can remain active by sitting on the Advisory Committee. The standing committees include Building and Grounds; Development; Executive, Finance and Investment; Individual Assistance; Nominating and Over 60 Club.
Judith Heft will accept the position at the September 13th Board meeting, at which time she will be appointed to one of the standing committees. In 2014 when the position term comes to an end there will be an opportunity for Judith to continue her efforts there and remain on the board for a consecutive term.
Judith Heft & Associates is located at 34 Fifth Street in Stamford, Connecticut and can be reached by calling (203)-978-1858 or by visiting www.judithheft.com.

About Judith Heft & Associates
Established in 1995, Judith Heft & Associates built its reputation on making order out of chaos. The company has a strong track record in providing professional and personal financial services to busy entrepreneurs, executives, challenging complex households, and seniors. Representative services include preparing and managing financial transactions, bank accounts, and preparing divorce financial affidavits, bill payments and maintaining financial records.
About Senior Services of Stamford
Senior Services of Stamford is a private 101-year-old independent, not-for-profit agency providing information and financial assistance to the over-60 population of Stamford, Connecticut.
Press Contact: Kat McKee
Co-Communications, Inc.
914-666-0066
kat@cocommunications.com