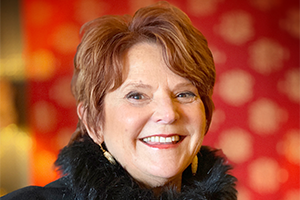 Judy Heft is your personal CFO, life advocate, and wellspring of financial wisdom—whether you are a busy parent, young person struggling with student loans, or a high-net worth philanthropist. With a background in small business, bookkeeping and advocating for older Americans, Judy's utmost concern is confidentiality and information security.
Judy combines extensive business management experience with a strong sense of caring for each of her clients. In her more than two decades of experience in the retail industry, she developed broad-based abilities to handle a wide range of financial matters. Judy has owned conventional and Internet-based retail businesses, where she was responsible for daily operations and management, purchasing, sales, accounts payable and receivable, and personnel. The skills Judy brings to each client are on tap for any situation. In the 23 years since Judith Heft & Associates was founded, Judy has seen it all; from less-than-honorable people insinuating themselves into the wills of older Americans, to resolving identity theft—and educating her clients on how to avoid it again in the future.
Judy's early career began in her parents' retail clothing store. As the store's buyer and bookkeeper she became familiar with bill-paying, accounts receivable, balancing the company checkbook, and maintaining good relationships with vendors and customers. After leaving the family business, Judy was contacted by a friend regarding the financial situation of his mother. She was elderly and completely dependent on others to care for her. Judy quickly saw the cast of players that surrounded her new client were draining her vitality and her checking account. For the first time, Judy realized the scope, far reach, and often intangible nature of elder financial abuse.
After accumulating several older clients, Judy decided to branch out to other demographics with the opening of Judith Heft & Associates. She found a niche in helping her high net worth clients establish well defined, organized systems for handling their finances— including compliance with complex labor laws governing housekeepers, nannies, and home health aides. As the client base for Judith Heft & Associates continued to grow, Judy's clients expanded beyond her hometown of Stamford, Connecticut, and into Fairfield County, Westchester County, NYC and up and down the east coast.
Judy is the co-founder of a mastermind group for women-owned businesses. Currently, Judy is a member of the American Association of Daily Money Managers
www.aadmm.com
. And Judy is a certified money coach and loves helping individuals get to the root of their money habits and helps them figure out how to create healthier habits. Judy is also an active volunteer for Camp Happy Times, where children, who have or have had cancer, ages 5-18 years attend a one week sleep away camp for free under the umbrella of the 
Valerie Fund
. Judy has an associate's degree from Mt Ida College and lives in CT where she raised her two daughters. When she isn't working Judy enjoys relaxing at the beach, hiking, working out and spending time with her three grandchildren.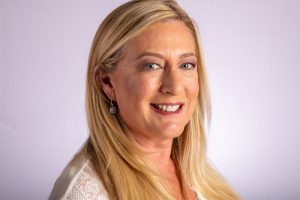 Karen Hagerty brings a wealth of diverse experience to Judith Heft & Associates. Karen Hagerty started her career in the garment industry, working as an executive for Perry Ellis and later as a Vice President of Sales at Calvin Klein. After taking time to raise her two now adult children, Karen helped develop and run an LED lighting start-up, managing all operations and bookkeeping. Karen received her Bachelors of Science in Management with a concentration in Accounting at the State University of New York at Binghamton.
Born and raised in Westchester County, NY, Karen now resides in Greenwich, CT. When not working Karen can be found at a Broadway play or walking at Tod's point.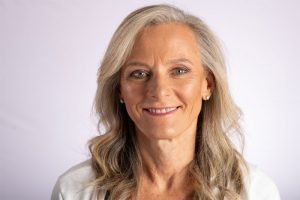 Irene Horowitz joined Judith Heft & Associates as account manager after a lengthy career at a toy Company in NYC. The company tripled in size during the first 6 years of her employment. Irene started her career as a personal assistant working with high profile clients and she knows how to add the personal touch to the clients she works with at JHA. Irene was born and raised in Toronto, Canada and moved to the states in 1990. She graduated from the University of Calgary with a degree in business.
Irene raised 3 rock star sons in the states and currently resides in Greenwich, CT. In her spare time, Irene can be found training for her next triathlon.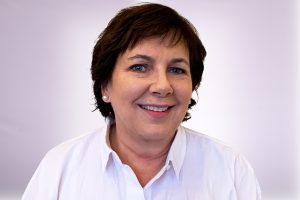 Deborah Albert has been a professional full-charge bookkeeper for more than fifteen years, managing and organizing accounting, payroll, benefits, accounts payable and receivable, and tax information for business corporations, non-profit corporations and individuals. Deborah especially loves improving the quality of clients' lives by working one-on-one with individuals seeking to avoid the pain and confusion associated with the administrative management of their own personal finances and bill paying obligations.
Deborah grew up in Omaha, Nebraska and is a graduate of Washington University in St. Louis. She is certified with the American Institute of Professional Bookkeepers. She has three amazing grown children that bring her tremendous joy and pride
Responsibilities include:
bill-paying
financial reporting
reconciling bank statements
negotiating with vendors
preparing and filling out tax organizers
filing household payroll, property, and estimated taxes
tracking charitable contributions and
preparing reports and tax organizers for the clients CPA.
Working with executors in estate settlement reconciliation

Ed Wilson joined Judith Heft & Associates with a wide range of skills used throughout many industries. He lends new insight and administrative organizational skills that help the wheels of Judith Heft & Associates run smoothly as an Executive Assistant.
Ed has had success in customer service, marketing, online business management, logistics, event planning, and consulting. Ed enjoys learning new industries and applying his skills to help in the success of companies big and small.
Ed was born and raised in Orange County, California and now resides in Columbus, Ohio with his wife and three children. In his free time, Ed can be found traveling to the nearest beach or spending time in nature with his family.
LATEST
What financial decision would you have made differently?

May 7th, 2019

I recently joined a Facebook group called Her Money by Jean Chatzky. Once I settled in,…

Judith Heft & Associates Celebrates 23 Years!

April 30th, 2019

Judith Heft & Associates is celebrating 23 years of business, and I think that's something to…