Connecticut-based financial concierge sees growing demand for balancing active lifestyles   
STAMFORD, Conn. (Oct. 7, 2020) – Judith Heft & Associates, a boutique financial concierge serving high-net-worth individuals locally and nationwide, is expanding its scope of specialty services with the launch of a "Lifestyle Concierge" division. The Stamford-based company has rebranded itself as Judith Heft & Associates Financial & Lifestyle Concierge to reflect its new division and broadened expertise to satisfy a growing demand for tailored personal services.
"We've added 'Lifestyle' to our name as part of our rebranding, which is designed to mirror the growth and transformation of our company," said Judy Heft, founder and CEO of Judith Heft & Associates Financial & Lifestyle Concierge. "The Covid-19 pandemic has prompted most everyone to rethink their work/life schedules and while no two routines are alike, one common thread resonates: We all need more time. That's where we step in, to handle the minutiae of everyday life and give our clients back their time."
Lifestyle Concierge Rebranding
Heft has tapped business management specialist Liz Levy to lead the Lifestyle Concierge division as Chief Financial Officer. Levy brings more than 25 years of executive-level experience in sales, marketing and business development in a wide variety of industries ranging from education and resort management, to aerospace technology and corporate real estate.
"I am thrilled to join Judy and her amazing team as we enhance our highly personalized services to help our clients manage their active professional and social lifestyles," said Levy.
The Lifestyle Concierge division will complement Judith Heft & Associates' comprehensive scope of financial concierge services with an extensive array of personal services. These services include luxury-moving management, Realtor referrals and resources, professional organizing, home improvements and maintenance, liaison services, elder care and appointment scheduling.
"This move comes at a particularly crucial time as everyone navigates the 'new' normal and readjusts to a new way of living and working," said Levy.
For nearly a quarter-century, Judith Heft & Associates has been at the forefront of assisting clients with a wide range of financial needs, from bill paying to tracking charitable contributions. Heft and her team possess extensive knowledge of finance, real estate and law and have been the "go to" for forensic bookkeeping, utilizing the latest tools and techniques to detect errors and save money. Heft and her staff establish long-term relationships with clients, which is especially needed during times of transition such as buying a home, divorce, downsizing and retirement. A complete list of services is available at www.judithheft.com.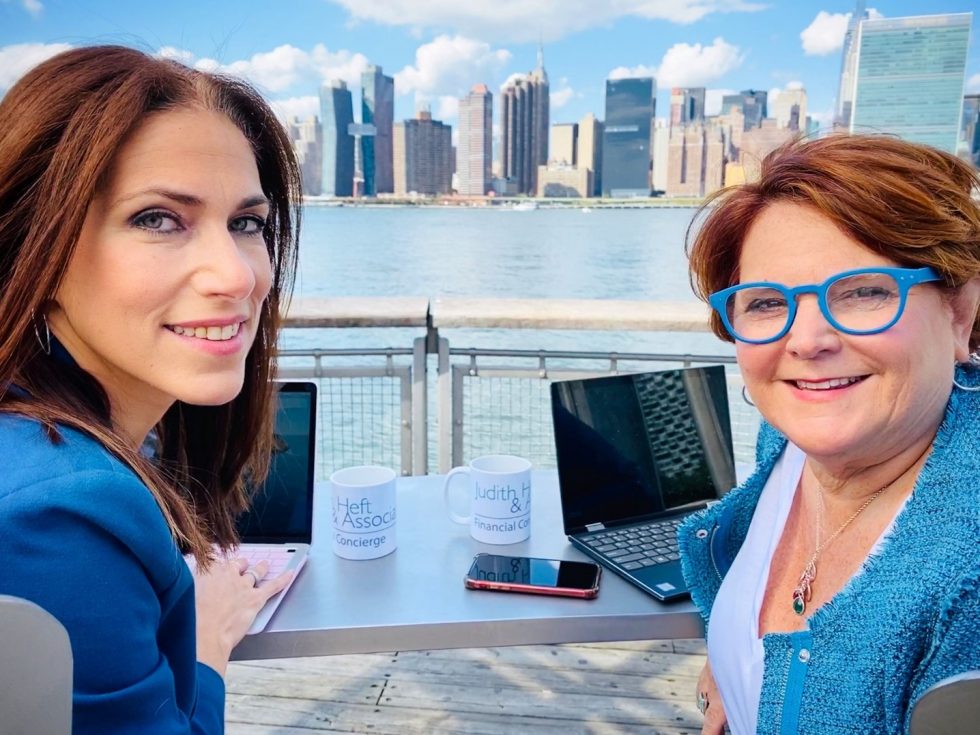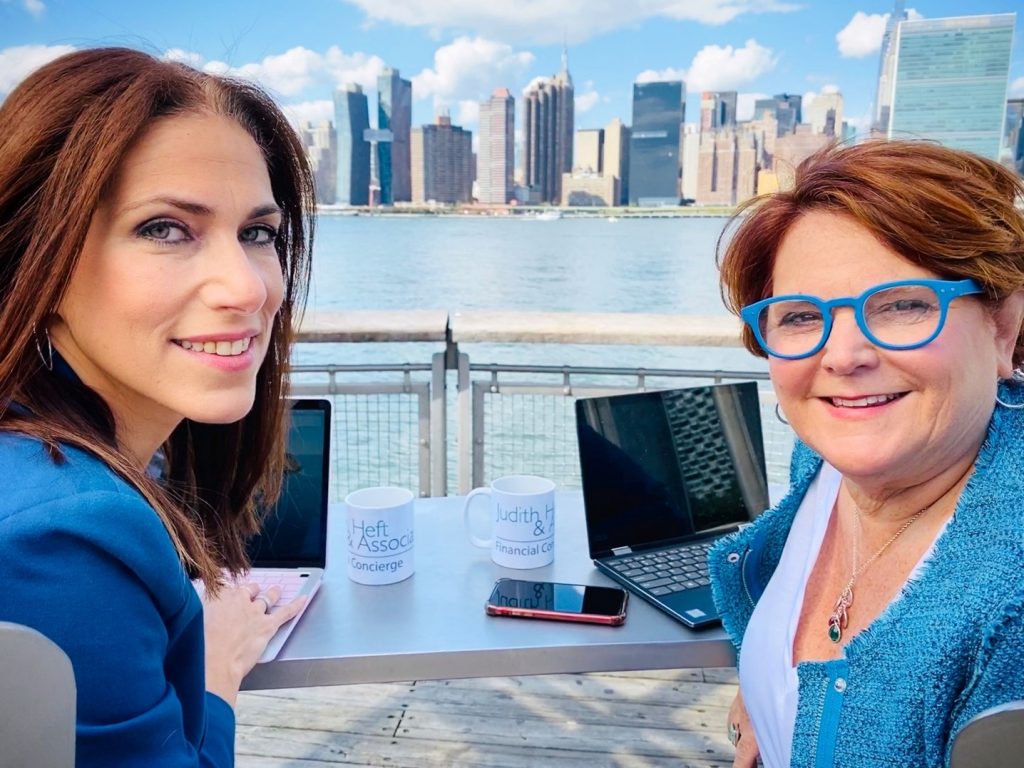 Photo by Alejandra Buljevich Sotelo
Liz Levy, left, CFO of Judith Heft & Associates Financial & Lifestyle Concierge, and Judy Heft, founder and CEO.
About Judith Heft & Associates Financial & Lifestyle Concierge
Stamford, Conn.-based Judith Heft & Associates was founded in 1996 by Judith Heft and will be celebrating its 25th anniversary next year. The boutique financial concierge serves high-net-worth individuals in New York, Connecticut and nationwide. Representative services include bill paying, credit card/banking maintenance and reconciliation, organizing financial records, payroll (business/household), managing charitable contributions, high-end moving, professional organizing, home maintenance, elder care and liaison services.
Media Contact: Caryn McBride
Co-Communications
cmcbride@cocommunications.com